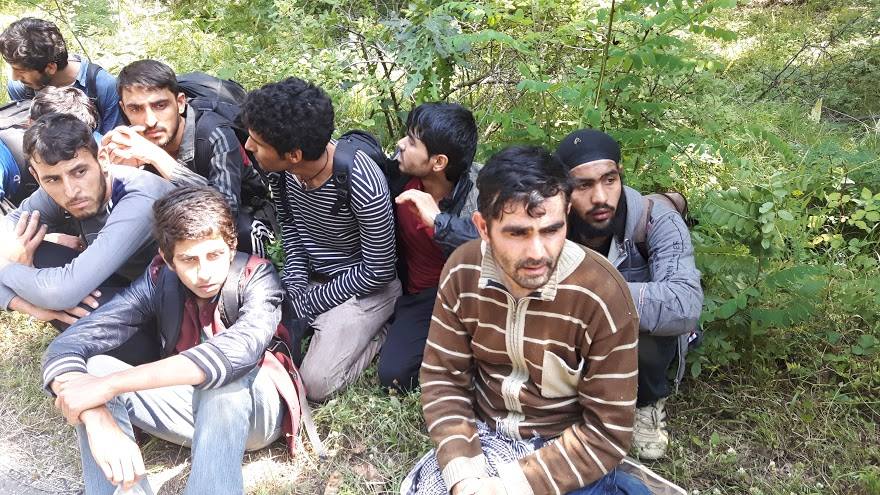 Returning from patrol in the border area where we and border police, have to daily turn back hundreds of trespassing migrants and militants of the Islamic state who are aided by the Turks; our tracking squad managed to catch up to these 'kind' boys (no mothers with children, but rather healthy adults, in excellent physical shape, despite the current holidays), longing for the embrace of the violet wigs of Paid Network and 'BHK'.
Since we managed to catch up to them about 50 km from the border, we could not send them immediately back to Erdogan in Turkey. It was therefore necessary to stop them, record the situation, and without using any violence and any cable ties, repeat – cable ties were not used, we kept them until reporting to and awaiting police arrival. Gypsy-traffickers who were waiting for them after seeing us, were forced to immediately jump into their cars and escape without being able to load and bring them into Sofia or in any Rhodope village.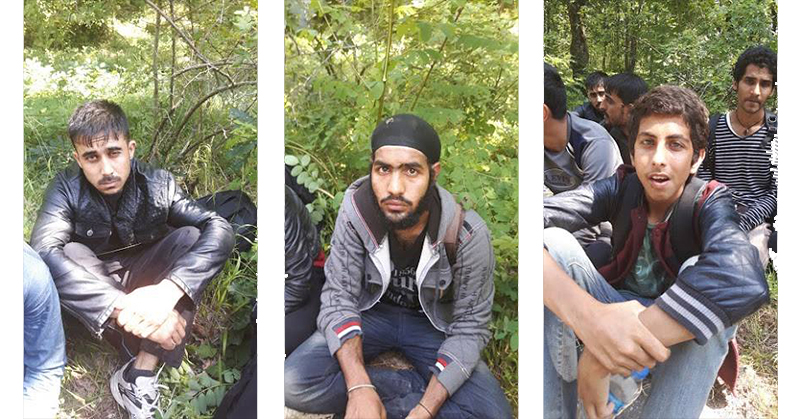 We waited for police to approach and only then withdrew quietly through the woods, without waiting for any medals or fame and glory. Unfortunately, we consider this operation unsuccessful, as we believe that a mission is successful only when we manage to turn them back into Turkey live and well immediately right at the border.

The only positive thing is that at least we managed to catch them and keep them until the arrival of national police - because otherwise no one knows what they carry with them and what infections they leave in our forests on behalf of the Turkish authorities. This atypical dermatitis, which is currently raging in the country and led to the mass slaughter of cows is not accidental and strangely coincided with the efforts of migrant pressure from Erdogan and the Turkish authorities.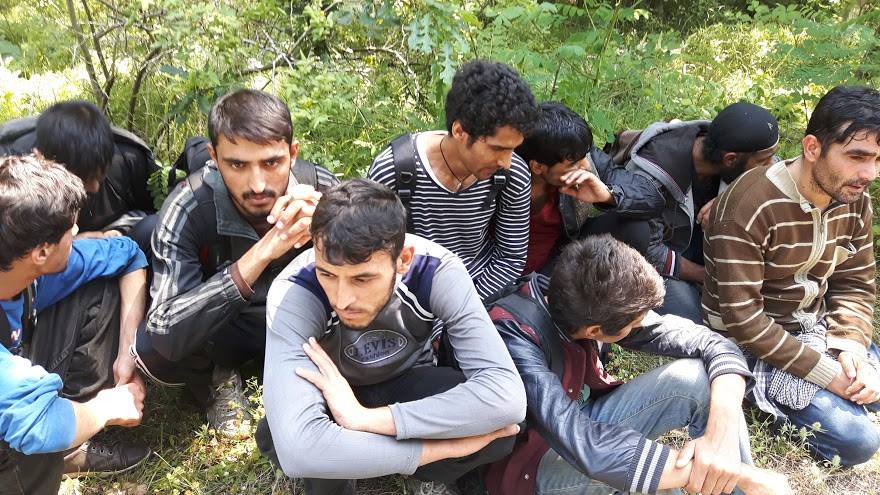 An interesting fact is that almost all detained and sent back illegal immigrants claim that in Bulgaria the entire network that helps them invade the country is headed by a former (until recently) Head of "Fight against Organized Crime". They also claim that he maintains contact with the Turkish Special Services with the help of two Arabs.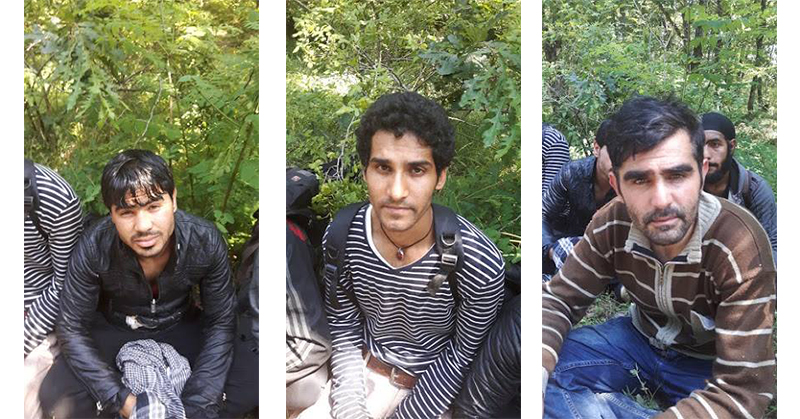 Now it becomes clear why instead of the authority supporting the efforts of our fighters in ensuring security, protection and defence of the national border (on the account are their own pay, children and families), not only they stand in our way and stop, and even arrested and tried to sue anyone who tries to defend and protect its people and Fatherland. It becomes clear why instead of deploying agents among migrants and to protect the Homeland, they try to take a fascist law that will untie their hands to deal with any true patriot, and every citizen, politician and journalist who is trying to tell them the truth straight in the eye.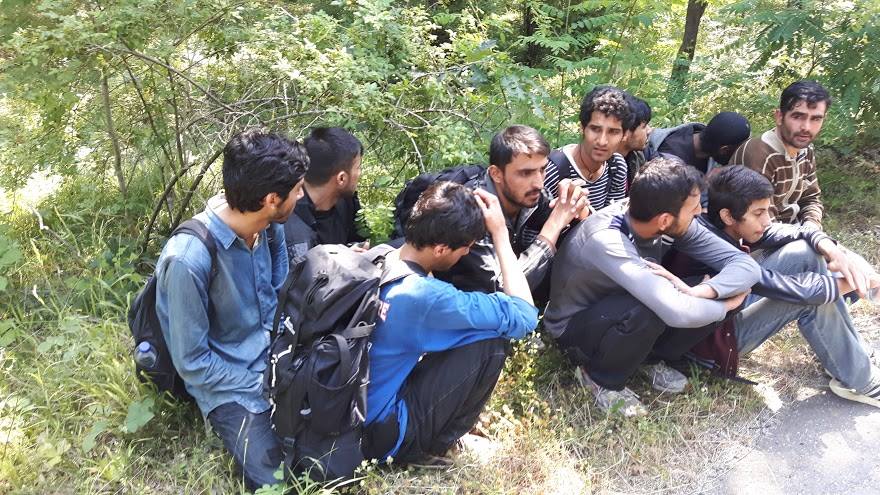 Truth cannot be hidden gentlemen usurpers of all Bulgarian power and resources nationwide. You gave and are still giving away the gold and everything Bulgarian and valuable! You have driven 2.5 million Bulgarians to serve forcibly abroad. But we will not retreat nor surrender and despair. We will fight to the end and till the last Bulgarian, for every inch of land and for the life, dignity and freedom of every Bulgarian citizen, regardless of his party, ethnic, social and religious affiliation and gender. For every Bulgarian who hold dear our great and independent Motherland!

With each passing day more Bulgarian citizens are awakening. Even the British have awakened, who yesterday said a firm "NO!" to this lobbying-banking transnational corporate EU. They said "NO!"  to the EU, and indeed to NATO as well, and the party of war, and "YES!" to peace, to freedom and to a true Europe of sovereign nation states and free citizens. They said "NO!" also to our native war loving and corrupt officials, and to this clown and buffoon, as is our President, who was trying to scare the world that if English people, and not politicians vote to leave the EU, the war is supposedly start immediately.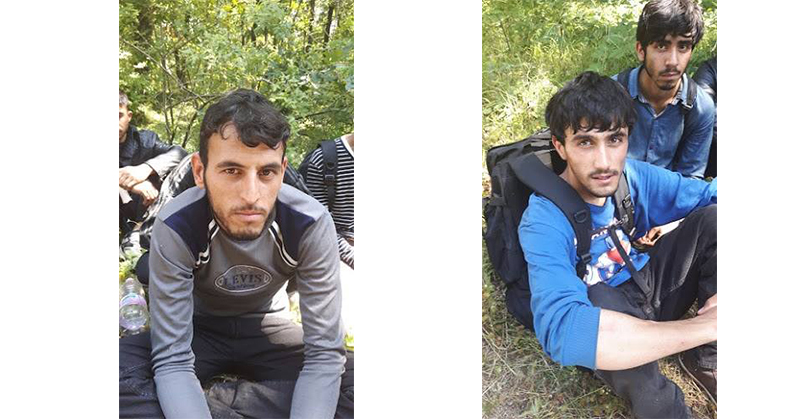 Greedy and corrupt gentlemen, party elites and criminal thieving and corrupt officials who deliberately put our nation in the muds of debt – the European civil war, the war of nations against the criminal, corrupt and totally dependent on international banks and corporations politicians - started long ago. And yesterday was the first and most decisive battle that was won not by capitalism, and banks that finance you, but by those who are born free citizens of England. Now other victories will follow for nation states and ordinary citizens - victorious battles that you will lose. The people of France, Holland, Austria and even Germany now want to break the shackles of the EU and to hold referendums to get back the freedom, resources and national states. You should realize that while it is still not too late. Stop the lies, stop your secret satanic transactions to withdraw billions in loans that again we will have to repay, and stop being in our way to save our children, our people and the Homeland. Get out and repent while you still have time. And because you are cowardly and dumb, let us at least do the necessary to protect our people. Moreover, we do it at the expense of our own miserable pensions and salaries by cutting from the livelihood of our children. Do it, and we will forgive you. If you do not, there is only one thing waiting for you - to lose everything you stole and be sent to prison, as for each of you our nation will seek personal responsibility for the coup that you did in 1989; for treason and serving foreign interests, countries and agencies. Your masters and puppeteers already lost the first battle. They will lose the others as well, because nations are beginning to wake up ... We are six billion, and your masters are several thousand, and furthermore, as the world practices show, always after you have been used up, you are throw to be torn, and replaced immediately with someone else.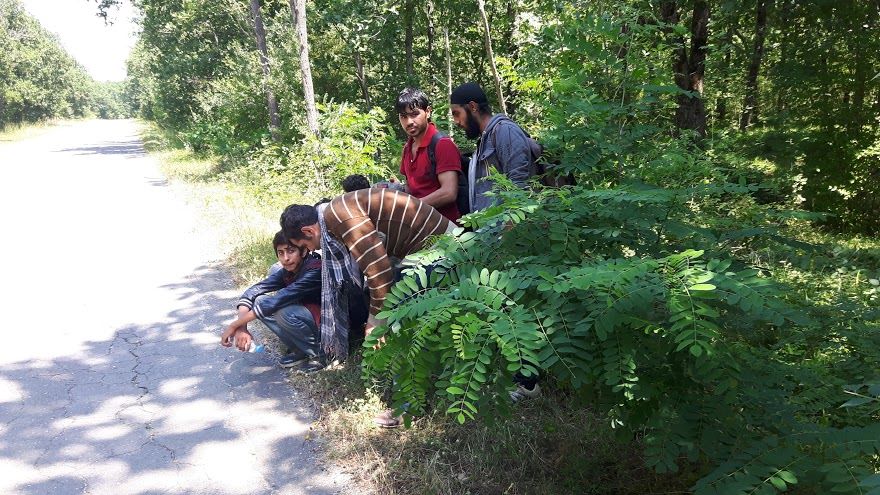 Do not stand in our way, but disappear! We can save ourselves, protect our homeland and govern ourselves!

Let every true and worthy Bulgarians who has not yet sold his soul for the thirty pieces of silver of Soros, who has retained loyalty to the Motherland and their honour, to join and actively participate!

When a nation is united and awakened, it is unbeatable!
Motherland or Death!
Please, share this information to as many friends and groups as possible!
Vassil Levski Military Union and Shipka Bulgarian National Movement started
an accelerated creation of a separate division for Special Operations and Antiterrorism.



YOU CAN HELP OUR CAUSE WITH A DONATION TO:
To: S-E BALG.VOINSKI SAYUZ V.LEVSKI
in USD – BG43RZBB91551004930938
in EURO - BG05RZBB91551004930943
BIC/SWIFT - RZBBBGSF - Raiffeisen ВАNK (Bulgaria) EAD
32 Tsar Simeon I str.
9000 Varna
Bulgaria
To: S-E BALG.NATS.DVIZHENIE SHIPKA
in USD – BG26RZBB91551004930856
in EURO – BG03RZBB91551004930882
BIC/SWIFT - RZBBBGSF - Raiffeisen ВАNK (Bulgaria) EAD
32 Tsar Simeon I str.
9000 Varna
Bulgaria
Or with PayPal:

Or with DonorBox: