Today /24.07.2016/ in the forests near Varna, an operational and tactical training was held with squads of the Vassil Levski Military Union and Shipka Bulgarian National Movement from the Varna region. The surprise, which could not be announced earlier, was the presence of foreign observers and journalists!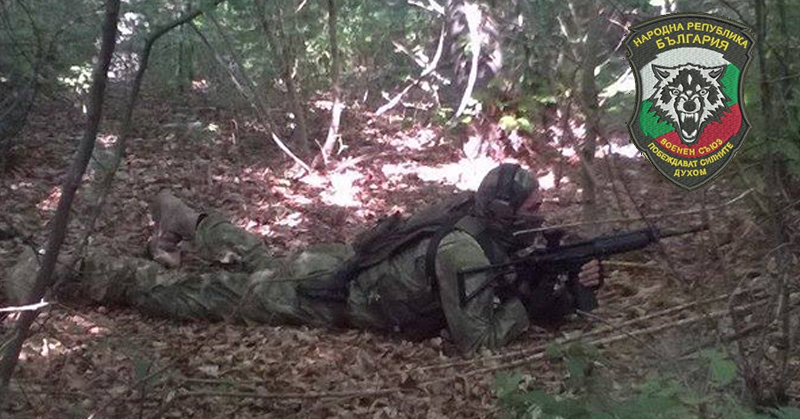 Due to the extremely complicated situation in neighbouring Turkey, as well as the increasingly escalating terrorist attacks and tension across Europe, an increasingly accelerated training of our operatives and the Bulgarian people is required for the defence of the Fatherland! And because government authorities intentionally not only do not help us, but even prevent us, it is necessary to know how to act in order to save our people from harm ourselves. As has always happened throughout history, our politicians have always sold their people and army. To test methods, techniques and strategies for training of volunteers, the Vassil Levski Military Union had guests, specially invited English veterans as well as other Western experts! For security reasons and according to preliminary promise we may not disclose their names!

The whole session was documented by the English media and journalists!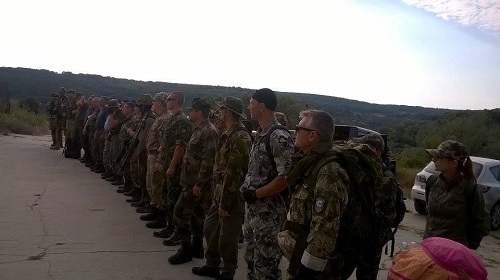 The session was guided personally by the Head of First Brigade Shipchenska Opylchenska.
During the 12-hour operational and tactical training the focus was on the following tasks:
1. Survival and first aid under extreme conditions, disasters and crisis situations;
2. Close quarters combat with one or several armed enemies;
3. Capture and convoy of foreign aggressors;
4. Camouflage in the zone of conflict;
5. Construction of a military field camps, secret posts and set up ambushes;
6. Exits if surrounded by superior forces;
7. Strategic and tactical manoeuvres out of different situations;
8. Work with different types of weapons and improvised gear.

The weapons used in the session are Air-Soft! Pre-screened and described by foreign experts who documented them!

We are the only ones currently preparing for the upcoming war and foreign aggression and actually training our people how to protect and defend themselves, and the Motherland when needed! If you are a patriot and you are tired of false talk and 'Facebook heroes'; and long for real actions or to be included in our ranks, then take part, and prepare actively! "If you want peace, be ready for war!"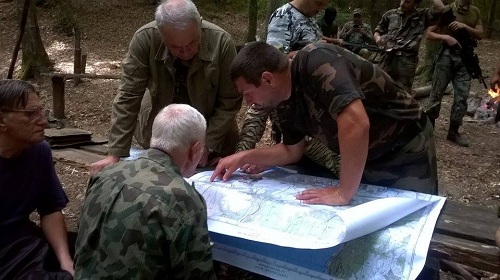 No political party delusions, no ethnicity, gender and religion, we do not divide into rich and poor, nor employed and unemployed or young and old, because we're all Bulgarian citizens and warriors! For us there is only one party and it is not 'GERB', 'SDS', 'BSP' and 'DPS' but the Bulgarian state and only one oath - the oath to the people and the fatherland.
LONG LIVE FREE, INDEPENDENT AND UNDIVIDED BULGARIA!
Please, share this information to as many friends and groups as possible!
Vassil Levski Military Union and Shipka Bulgarian National Movement started
an accelerated creation of a separate division for Special Operations and Antiterrorism.



YOU CAN HELP OUR CAUSE WITH A DONATION TO:
To: S-E BALG.VOINSKI SAYUZ V.LEVSKI
in USD – BG43RZBB91551004930938
in EURO - BG05RZBB91551004930943
BIC/SWIFT - RZBBBGSF - Raiffeisen ВАNK (Bulgaria) EAD
32 Tsar Simeon I str.
9000 Varna
Bulgaria
To: S-E BALG.NATS.DVIZHENIE SHIPKA
in USD – BG26RZBB91551004930856
in EURO – BG03RZBB91551004930882
BIC/SWIFT - RZBBBGSF - Raiffeisen ВАNK (Bulgaria) EAD
32 Tsar Simeon I str.
9000 Varna
Bulgaria
Or with PayPal:

Or with DonorBox: